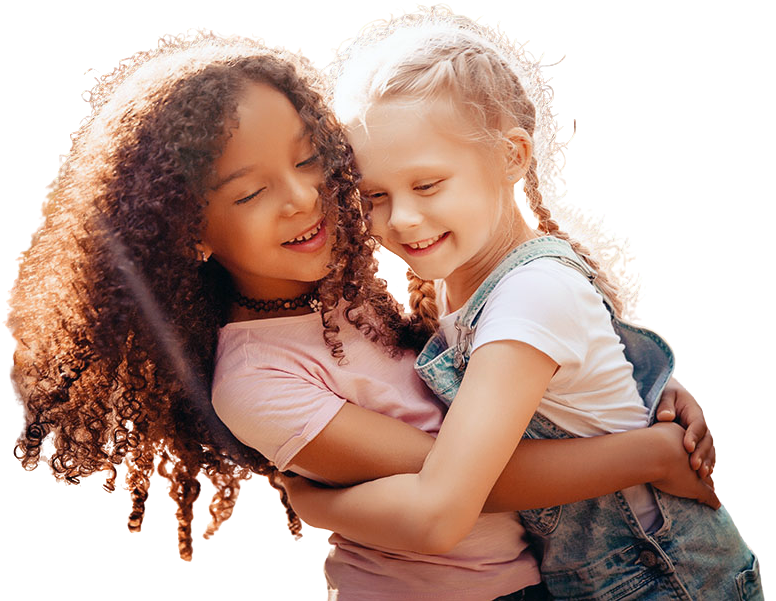 Flexible. Fun. Family Focused.™
Exceptional Early Childhood Education Since 2001 Two Prestigious Awards Plus A 5-Star Quality Rating
Exceptional Early Childhood Education Since 2001 Two Prestigious Awards Plus A 5-Star Quality Rating
Preschool & Childcare Center Serving Brunswick, Chagrin Falls, Kirtland & Mentor, OH
Supporting You Is What We Do Best
Supporting You Is
What We Do Best
You and your child deserve a seamless transition to childcare; by catering to your family's specific needs, this becomes an effortless and integral part of your day. We support families in the following ways:
Your Child's Safety
is our top priority
Catering To Your Needs With Convenient, All-Inclusive Care
We provide the essentials, so you don't have to worry about packing and restocking your child's items. Check these items off your list: diapers, wipes, formula, sunscreen, and later, nutritious meals; we've got these covered for you.
Customize Your Child's Experience: Full-Day, Half-Day, And Flexible Weekly Schedule Options.
Zono Sanitizing Cabinet Safeguards Your Health
The world-class Zono system uses ozone to thoroughly sanitize nearly any item you can dream of – such as toys, cots, crayons, and many other items that carry germs. Proven to help reduce illness, giving parents enhanced peace of mind.
Watch Your Child's Day Unfold Via Live-Stream
PB&J cameras live-stream your child's day with secure access, allowing you to see your little angel throughout the day. Receive a private, secure login to see what your child is up to and how well they are doing.
"The Purple School" Is Your Little One's Second Home
Locally owned and operated, this family business puts passion for providing the best childcare and early education on blast. The owners take a hands-on approach and stay open and available to your calls, questions, and concerns, nurturing trust and connection.
Check these essentials off your list! For Your Convenience, We Provide:
A Custom-Made Curriculum To Help Your Child Excel
Developed by owner Jennifer Sprafka, the Collaborative Curriculum© pulls from years of experience. This play-based approach explores different themes for a deep dive into various topics, and projects give your child the hands-on experience that makes learning meaningful.
Specialized Art And Music As An Introduction To Culture
Specialized Art And
Music As An
Introduction To Culture
Studies show that listening to classical music has a powerful influence on a baby's developing brains. Teaching children about famous artists, art, and museums expand their horizons. Introduce your child to the greats, from Picasso to Mozart.
Huge Playgrounds For Little Movers To Grow Strong
Huge Playgrounds
For Little Movers
To Grow Strong
Child-safe, age-appropriate playgrounds offer endless opportunities for physical play. Large play structures are where little movers can climb and slide, and older children can also challenge growing muscles and make friends for life.
Hot Healthy Meals Served With Fresh Produce And Whole Grains
An on-site chef prepares hot, healthy breakfast, lunch, and snacks daily. The menu consists of nutrient-dense, kid-friendly comfort food, along with plenty of fresh fruits and vegetables and whole grains. Vegetarian options are available upon request.
Qualified Teachers Bring Expertise And Knowledge
Count on classroom expertise thanks to lead teachers with higher learning degrees and certifications. Your child's teaching team dedicates themselves to building a better future, one child at a time, day-by-day.
We've Earned A Five-Star Step Up To Quality Rating And Two Prestigious Awards.
Yes, We Proudly Support Families Who Qualify For Subsidy
What Our Parents Are Saying...