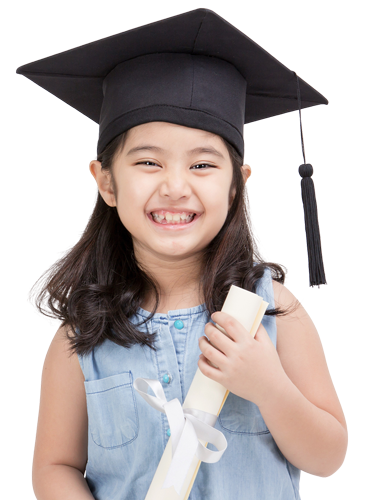 Small Hands Grasp Big Dreams
Award Winning Care, Custom Curriculum, And A Family Led Passion For Growing Lifelong Learners
Preschool & Childcare Center Serving Brunswick, Chagrin Falls, Kirtland & Mentor, OH
Founded By Family Who Deliver The Best Start
Jennifer and Brian Sprafka combined their love of children with exceptional customer service to create a home away from home. As students, their children benefited from the same early learning excellence the Sprafka's pride themselves on and put into action their mission to deliver the best start.
A Mission To Build A Better Future
Strengthening the future by giving your child the best start today. Building strong relationships fueled by empathy and respect creates the best early learning environment for your child–because learning is more than just ABCs and 123s.
Our Core Values That Build A Foundation Of Trust:
The Collaborative Curriculum© Gives Your Child An Edge
Brought to you by the heart and mind of Jennifer Sprafka, your child benefits from a curriculum that combines Ohio Learning Standards, firsthand experience, and proven expertise in early childhood education since 1992–and motherhood!
Award-Winning Early Childhood Experiences
A five-star Step up to Quality rating means quality benchmarks like safety, certified teachers, and above par curriculum combine to give your child the exceptional start they deserve. Count on this shining stamp of approval that says this is the right choice.
We've Earned A Five-Star Step Up To Quality Rating And Two Prestigious Awards.
Customizable, All-Inclusive Childcare:
Your Child's Experience Is Everything.