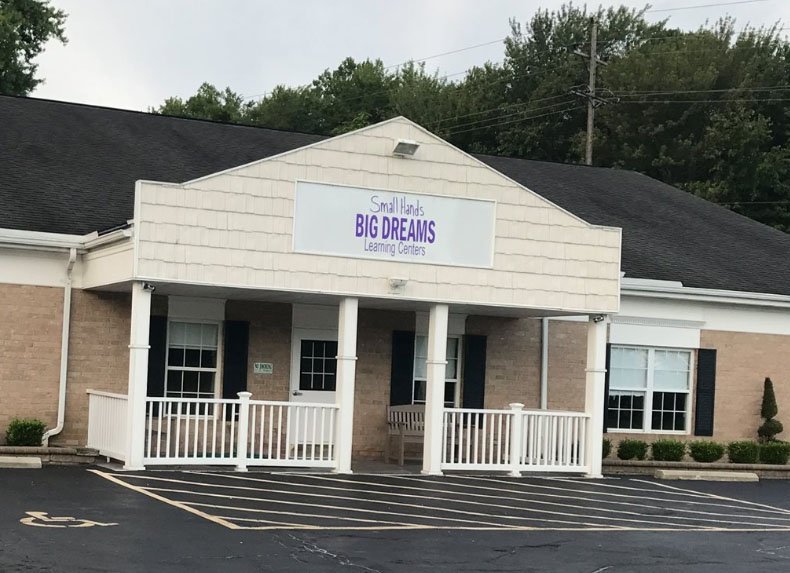 In A Quiet, Tree-Dotted, Residential Neighborhood
Where Your Child Plays And Learns By Peaceful Views With An Epic Playground
Near I-90 And Route 6 For A Direct, Convenient Commute
An Epic Playground To
Spur Your Child's Growth
Your child gets stronger daily as they master climbing, swinging, and hanging from the playground bars, having so much fun. Time spent outdoors uplifts their mood and supports good health.
All-inclusive Childcare Makes Your Life Easier Diapers, Food, Formula, And Sunscreen Are Provided
Expansive Green Spaces Surround Your Child
Surrounded by lush trees and manicured grounds, your child takes in calming views from their classroom windows, and you enjoy a scenic route en route that brings a little zen to your day.
Nearby Family Destinations To Add Ultra Convenience
Slash through errands with nearby grocery stores and shops you count on to stock your home with essentials. Catch up on quality family time after pick-up and head to one of the many parks or libraries nearby for free, family fun.
Safety Is Always Standard
Restricted entry and fenced-in yards keep your child safe. Live video streaming gives you a first-hand glimpse into your child's classroom with multiple 5-minute streams a day, giving you added peace of mind.
Sanitized And Clean For Your Child's Health
The Zono sanitizing cabinet kills germs and bacteria on tough-to-clean surfaces like toys and books to keep your child's tools and spaces clean, maintaining their health and keeping safety a top priority.
We've Earned A Five-Star Step Up To Quality Rating And Two Prestigious Awards.
Customizable, All-Inclusive Childcare: Your Child's
Experience Is Everything.